Challenge
Long before craft beer was "a thing", Granville Island Brewing had built a reputation for top-quality brews that were a step above the rest. But new boutique breweries had encroached on that position. We needed to help GIB re-establish its crafty bone-fides and regain market share in the ongoing brew-wars.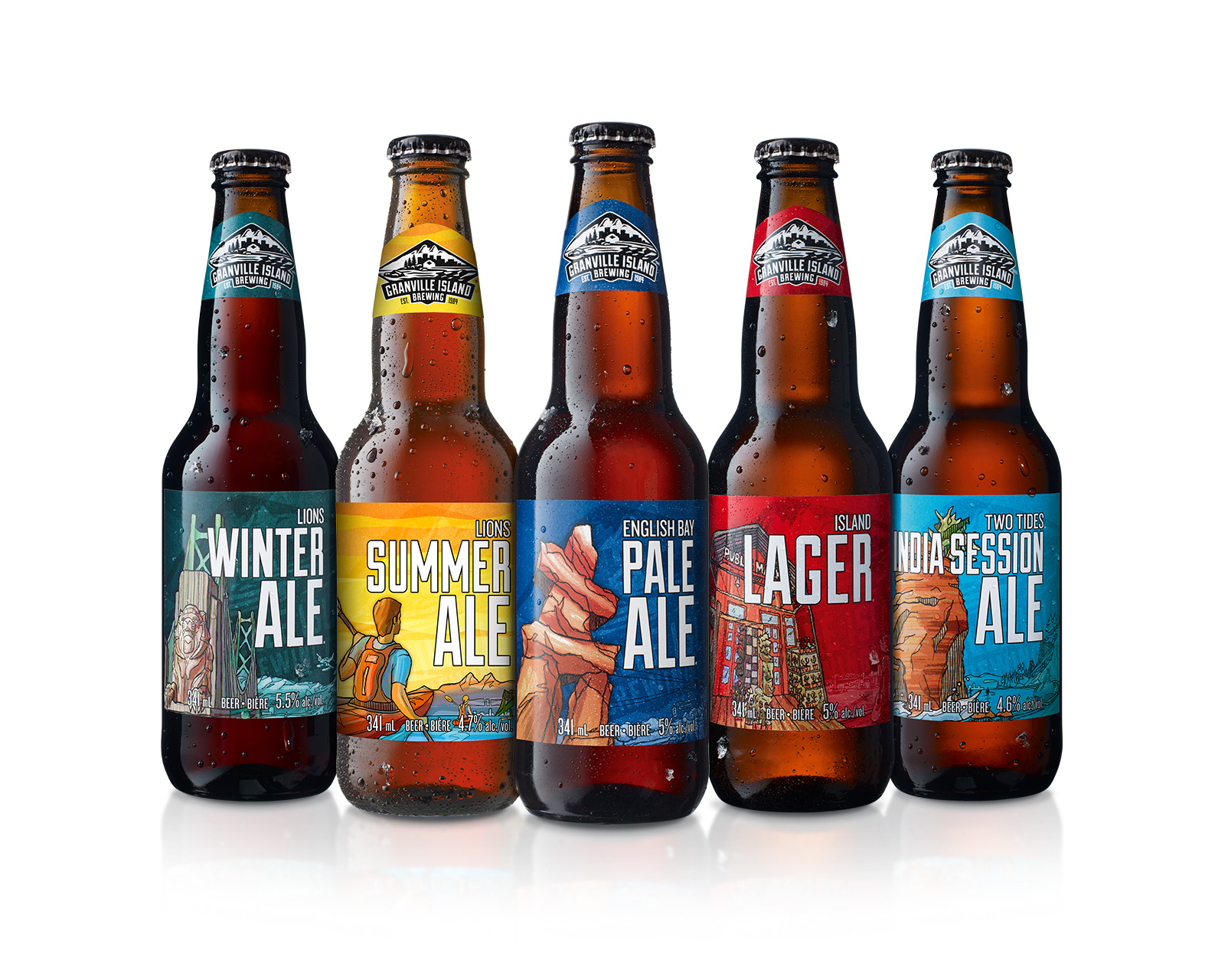 Approach
We created a brand-new suite of labels and in-store collateral that re-established GIB's reputation for top-quality, flavour-filled brews. Each label was individually hand-illustrated, with local landmarks taking centre stage that positioned GIB as the brew that put West Coast flavour on the map.
Results
A big increase in sales, particularly for GIB's seasonal selections and Mingler packs. The refreshed beers literally flowed off the shelves throughout the summer and winter.